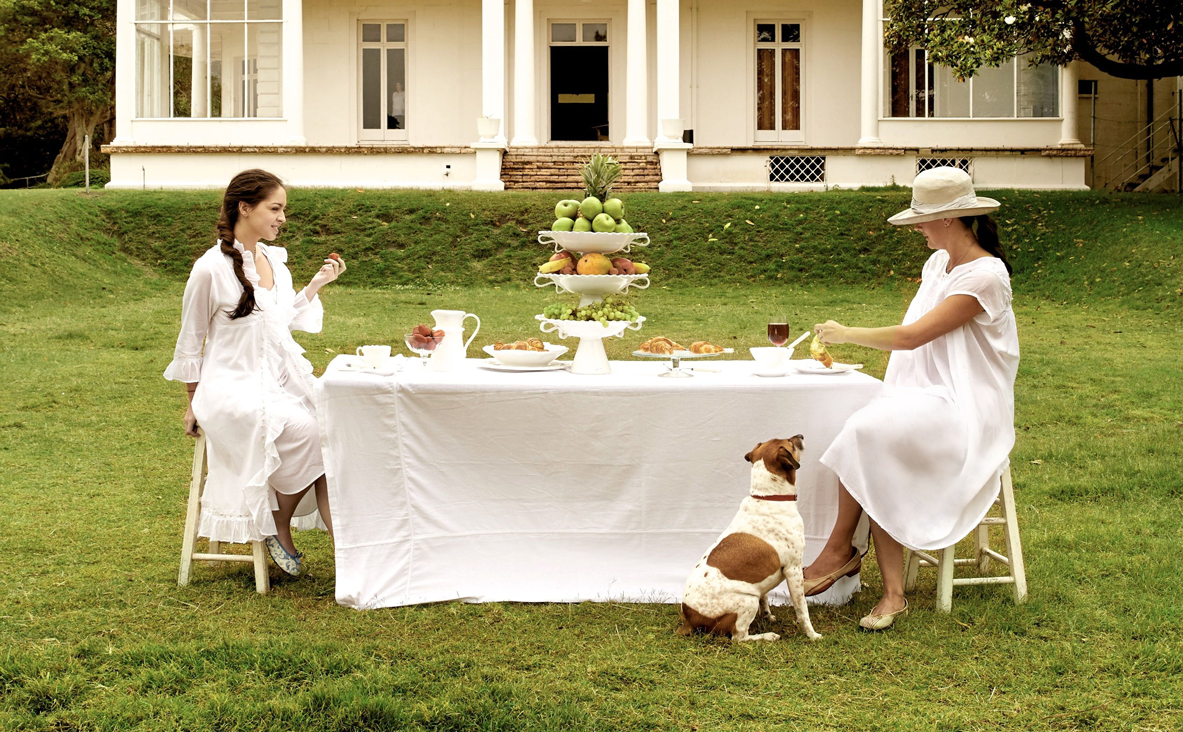 CLASSIC MODERN STYLE
HEIRLOOM QUALITY AT AFFORDABLE PRICES
PRACTICALITY WITH A TOUCH OF ARITOCRATIC SENSIBILITY
Louise Mitchell is famous worldwide for luxurious 100% cotton and 100% silk nightgowns, nighties, pajamas and robes.
Collections combine classic modern styling with French influences and Australian ease.
Louise Mitchell cotton and silk sleepwear has sold to luxury stores and boutiques worldwide
Harrods London  Galleries Lafayette Paris Takashimaya and Daimaru  Japan
Anachini  Linea  Casa New York   Ludwig Beck Munich
Smith and Caughey New Zealand  David Jones Australia
COLLECTIONS
Louise's story and her grandmother's Parisian trousseau
People say that her cotton and silk sleepwear collections began in her Sydney studio.
But really it began when she was a little girl and would go into her grandmother's bedroom (her grandmother lived in the house next door). She would open her grandmother's lingerie drawers and look at her piles of cotton and silk nightgowns and robes, all beautifully hand embroidered, romantic but also very sexy.
WHAT OUR CLIENTS SAY